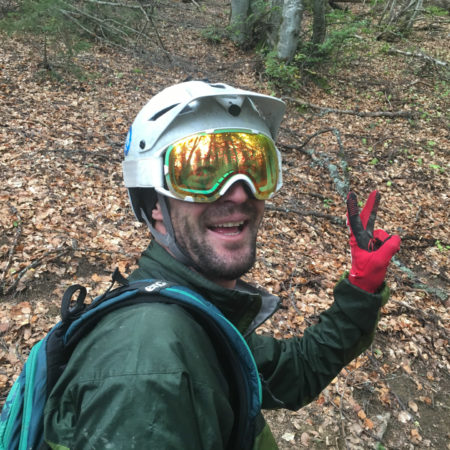 Cyril arrived in La Grave in 2007 right after he earned his Mountain Guide diploma. He spent his teenage years riding mountain bikes, and even if it's hard to believe, he forgot about his bike once he entered into the high mountains. It wasn't until Erin convinced him to join her in the French mountain bike guide training and exams that he remembered how much he loved to ride. Motivated by the rediscovery of his love for mountain biking, he doesn't neglect skiing, climbing, alpinism, or canyoning, but instead just continues to spend all year in the mountains with his friends and clients.
+33 6 25 41 13 46
cyrildupeyre@yahoo.fr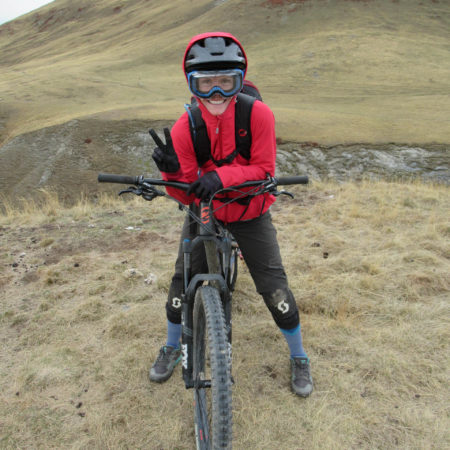 Erin Smart is a Seattle native, and has been spending time in La Grave since 2004, and living here full time since 2016. She grew up playing in the mountains of the Cascades, mainly skiing, and she discovered mountain biking while going to university in Bellingham, WA, where she fell in love with the sport.
After obtaining her international mountain guide license, she went through the French mountain bike guide licensing program. She works year round in the mountains, ski guiding in the winter, alpine climbing in the early summer season, and leading mountain bike tours into the autumn.
In addition to mountain guiding, she works as a freelance journalist for magazines in the US, and is an athlete for SCOTT Sports.
+33 7 89 57 99 37
erin.g.smart@gmail.com
www.erinsmart.com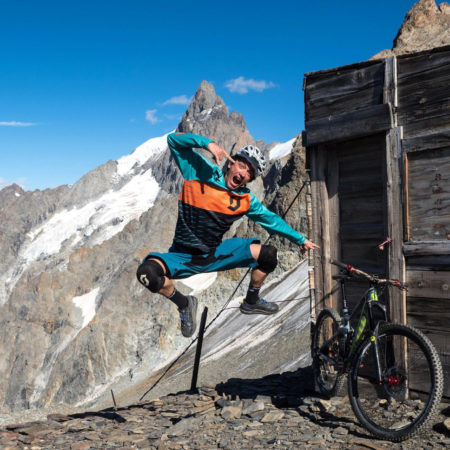 Bruno is part of the walls that make up La Grave, and when he is not riding, skiing, or playing drums in a concert, you will find him working in his shop preparing the new collection of "Original La Grave" or organizing the latest SCOTT delivery. The first time he brought his bike on the Télépherique was 20 years ago, well before any established trails. You can imagine the looks he got putting his bike into the cabin back then! If you ride in La Grave, you are surely riding on the trails his countless tracks began to create. While also an excellent mountain bike instructor and guide, Bruno is a pioneer of the sport in this region. He has no shortage of creative descents, and if someone thinks they know all the trails in La Grave, Bruno will show them otherwise! He also created and organized the mountain biking event "Fat Wheels" which took place in La Grave from 2004-2008.
+33 6 88 03 32 60
skiextreme@wanadoo.fr